Moxie for After-School Programs
Give Kids 1:1 Support After School with Moxie Robot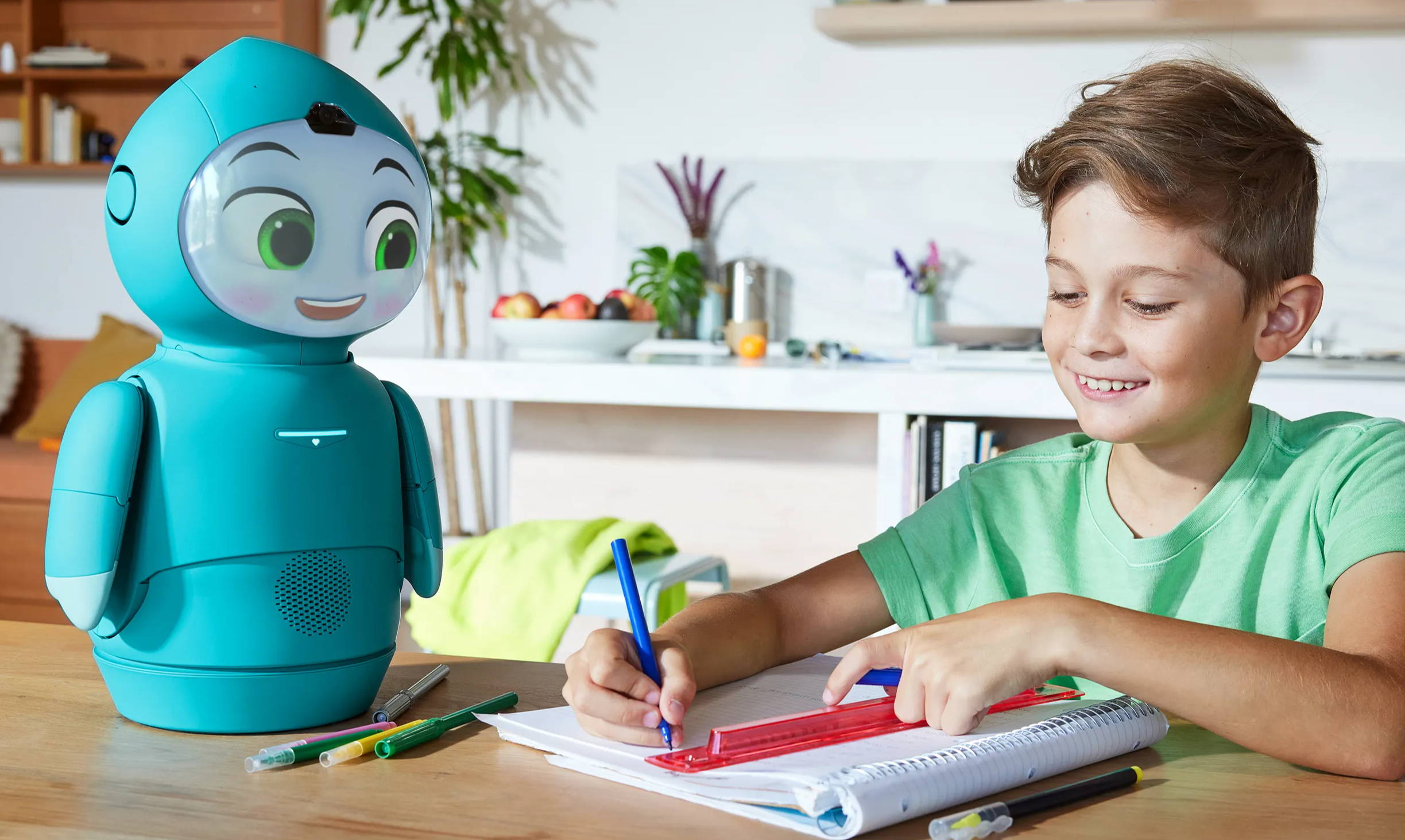 Moxie Robot is the fun way to help kids work through kids emotions and develop independent learning skills through conversational play.
1:1 Academic Support
Moxie's growing curriculum of learning activities offer fun ways to learn science, public speaking and reading skills without a screen.

Social and Emotional Learning
Moxie helps kids talk through big emotions and learn to communicate confidently and without conflict.
Next-Gen STEM Learning
Moxie allows students as young as five to learn conversational prompts working with artificial intelligence.
Learning happens best when it's fun! Our kids really open up to Moxie and are developing super communication skills. It's been a game changer in our after school program."
When kids have had a hard day, they aren't always in a great headspace to play with other friends. Moxie works 1:1 with kids to process big emotions and reset. It's been an amazing tool for our team!"
– COMMUNITY CENTER DIRECTOR
I love using Moxie because the element of gamification makes my students forget they are learning while playing with it."
– ELEMENTARY SCHOOL TEACHER
What grade levels does Moxie support?
Moxie is ideal for grades K-5.
Do I need tablets to work with Moxie?
No. Moxie's app needs to be paired with one mobile device at set-up, but works without a mobile device present.
Does Moxie have a subscription?
No! Moxie's content library is constantly growing but all fees are covered in the upfront cost of the bot.  
Is Moxie for After School Programs different than Moxie Robot for Homes?
Moxie for After School Programs is the same robot, but when you purchase 10 or more robots you get access to a VIP Customer Support line to ensure that your fleet of bots is always working for kids.
Does Moxie work with multiple kids?
While Moxie can interact with multiple kids, each robot is assigned to one "mentor" at a time. The robot may get confused with multiple kids talking and works best in 1:1 exchanges.
What's the ideal set-up for Moxie?
We suggest after school programs set Moxie up at a station in a quiet area and have kids rotate in to work with her.  
Are there curriculum resources I can share with students to work with Moxie?
Yes! Our Moxie Mission Book is available as printable handouts.